Ministry Strategy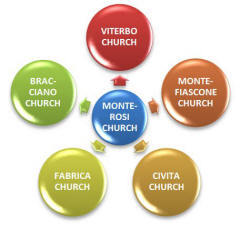 We believe in the church just as Jesus did, so we are involved in Church Ministry to change individual lives.
We also believe that if a town or region is truly going to be changed, it must have a church of its own, so that is why our ministry is involved in Church Multiplication (or Church Planting).
But mere Church Ministry and Church Multiplication will never be enough to change the whole continent of Europe where the vast majority of people have never heard a clear presentation of the Gospel! There is a need to see hundreds of thousands of new churches in Europe that will share the Gospel in loving, God-honoring ways!
We believe that it is going to take a whole Movement of Church Planting to truly change the face of Europe.
Please use the following links to find out what we are asking the Lord to do in the areas of…